By Priscila Turchetto
PLBrasil Group| May 2, 2019
On April 24, 2019, Law 13,818 was published, bringing a new perspective in relation to legal publications, enabling corporations to benefit from the simplified regime of corporate acts.
Previously, the Law No. / 1976 ("Brazilian Corporation Law") exempts from publication of corporate documents at the Official Gazette and in newspaper of great circulation only Companies which have less than 20 (twenty) shareholders and shareholders' equity of up to a maximum of R$ 1 million (one million of reais). Currently, this amount was changed to R$ 10 million of reais. Currently, this amount was changed to R$ 10 million of reais.
As of January 1st, 2022, corporations, which guidelines falls under the new aspects of the legislation, may publish the corporate documents in a summarized form, in a newspaper of great circulation in the locality of the headquarters, and the full publication will only occur in the website of the newspaper of great circulation.
All publications must contain digital certification demonstrating their authenticity, which is conferred by the accredited authority within the scope of the Brazilian Public Key Infrastructure (ICPBrasil).
The vacancy period of said legislation will allow the market to adapt to the new model of systematic publication of corporate acts and will impact on a large cost reduction with publications.
The PLBrasil Group has a specialized team in publications and is available for additional clarification.
+55 (11) 3292-5050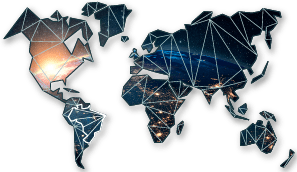 Check out the latest articles from Paralegal
The Central Bank of Brazil ("BACEN"), by circular No. 3.795 of June 16th, 2016 ("Circular"), adjusted the procedures and deadlines regarding the mandatory declaration of Five-year Census of Foreign Capitals. According with the Circular [...]
The deadline for submission of the Quarterly Economic - Financial Statement to the Central Bank of Brazil, referring to the reference date of 03/31/2020, expires on 06/30/2020. Therefore, all companies which receive foreign investments, that [...]
The Quarterly Declaration of Brazilian Capitals Abroad is mandatory for residents of Brazil who hold assets (assets and rights) abroad (including real estate, deposits, availability in foreign currencies, among other assets) that total an [...]
Check out the latest articles from Paralegal
The Central Bank of Brazil ("BACEN"), by circular No. 3.795 of June 16th, 2016 ("Circular"), adjusted the procedures and deadlines regarding the mandatory declaration of Five-year Census of Foreign Capitals. According with the Circular [...]
The deadline for submission of the Quarterly Economic - Financial Statement to the Central Bank of Brazil, referring to the reference date of 03/31/2020, expires on 06/30/2020. Therefore, all companies which receive foreign investments, that [...]
The Quarterly Declaration of Brazilian Capitals Abroad is mandatory for residents of Brazil who hold assets (assets and rights) abroad (including real estate, deposits, availability in foreign currencies, among other assets) that total an [...]