In view of the implementation of a new securities filing system of São Paulo City-Hall (PMSP), the city´s fiscal department is automatically executing the Service Tax (ISS) codification according to the National Economic Activities Classification (CNAE), indicated in the Corporate Taxpayer's Registration Number (CNPJ). Formerly, the procedure was made based on the corporate objective described in the company´s by-laws or by the articles of association.
Following this new procedure, the PMSP system is automatically performing the exclusion of other service codes previously held by the company, since it is understood that such codes are not compatible with the CNAE indicated in the CNPJ.
Thus, and as a preventive measure and intending to avoid any problem in the future, in the event that you perform any activity that might generate ISS, we advise you to proceed an immediate verification of the codes existing in the filing card (FDC) of PMSP, which can be issued through this link, in order to detect whether PMSP has excluded any ISS code that is essential to fulfill the accessory obligations, such as the issuance of tax invoice for services, etc.
Example on how to find the ISS codes in our FDC:
Tax code(s)

Code

Starting date

Tax

Tax rate

Number of advertisement(s) Adverts

5771

09/07/2011

ISS

2%

6157

01/03/2004

ISS

5%

32204

31/03/2003

TFE

–

At last, once the ISS code exclusion is identified, PLBrasil is at your disposal to proceed with any regulation that may be required.
In case you have any further questions, please, do not hesitate to contact us.
PLBrasil Accounting&Finance provides accounting, tax, financial and payroll advisory services. For further information please contact us through the channels below:
+55 (11) 3292-6233
bpo@plbrasil.com.br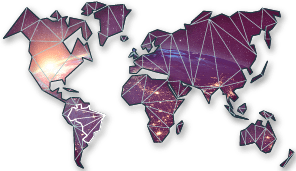 Check out the latest Accounting articles
The Federal Revenue of Brazil, through Normative Instruction No. 2,023/2021, extended the deadline for delivery of the Digital Accounting Bookkeeping (ECD) for the calendar year 2020 (normal situation) to the last business day of July [...]
The Federal Supreme Court (STF) declared to be incompatible with the Federal Constitution the imposition of registration, instituted by the Municipality of São Paulo, for service providers established in other municipalities. That is, the Registration [...]
The Withholding Income Tax Return (DIRF) is mandatory to individuals and legal entities – regardless of the taxation type before income tax – who have paid or credited earnings with withholding tax, even if it [...]
Check out the latest Accounting articles
The Federal Revenue of Brazil, through Normative Instruction No. 2,023/2021, extended the deadline for delivery of the Digital Accounting Bookkeeping (ECD) for the calendar year 2020 (normal situation) to the last business day of July [...]
The Federal Supreme Court (STF) declared to be incompatible with the Federal Constitution the imposition of registration, instituted by the Municipality of São Paulo, for service providers established in other municipalities. That is, the Registration [...]
The Withholding Income Tax Return (DIRF) is mandatory to individuals and legal entities – regardless of the taxation type before income tax – who have paid or credited earnings with withholding tax, even if it [...]