The Federal Revenue of Brazil, through Normative Instruction No. 2,023/2021, extended the deadline for delivery of the Digital Accounting Bookkeeping (ECD) for the calendar year 2020 (normal situation) to the last business day of July 2021.
For cases of extinction, incorporation, merger and total or partial spin-off, the terms were changed to:
If the event takes place between January and June, until the last day of July 2021; and
If the event takes place between July and December, until the last business day of the month following the event.
Which legal entities should deliver the ECD?
The mandatory delivery is related to the tax regime of the legal entity, being:
Legal entities taxed based on the Actual Profit Method;
Legal entities taxed based on Deemed Taxable Income which distribute for a profit purpose, without incidence of Withholding Tax (IRRF), a part of the dividends or profits greater than the value of the tax base, deducted from all taxes and contributions to which the entity is subject;
Legal entities that are immune and exempt that, due to the calendar year facts were obligated to present the digital Contribution Bookkeeping according to Revenue Normative Instruction No, of March 1, 2012; and
Entities that opted for the Joint Venture (SCP), as auxiliary book of the ostensive partner.
Simple companies and micro and small companies opting for the Simples Nacional are exempt from this obligation.
Important:
It should be noted that the non-financial activity during the calendar year does not imply exemption from presenting the ECD.
Avoid penalties for non-compliance with the deadline. The PLBrasil Accounting&Finance provides accounting, tax, financial and payroll advisory services.
For further information please contact us through the channels below:
+55 (11) 3292-6233
bpo@plbrasil.com.br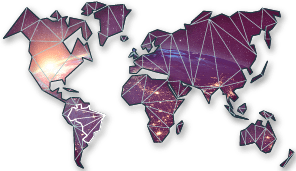 Check out the latest Accounting articles
The Federal Revenue of Brazil, through Normative Instruction No. 2,023/2021, extended the deadline for delivery of the Digital Accounting Bookkeeping (ECD) for the calendar year 2020 (normal situation) to the last business day of [...]
The Federal Supreme Court (STF) declared to be incompatible with the Federal Constitution the imposition of registration, instituted by the Municipality of São Paulo, for service providers established in other municipalities. That is, the Registration [...]
The Withholding Income Tax Return (DIRF) is mandatory to individuals and legal entities – regardless of the taxation type before income tax – who have paid or credited earnings with withholding tax, even if it [...]
Check out the latest Accounting articles
The Federal Revenue of Brazil, through Normative Instruction No. 2,023/2021, extended the deadline for delivery of the Digital Accounting Bookkeeping (ECD) for the calendar year 2020 (normal situation) to the last business day of [...]
The Federal Supreme Court (STF) declared to be incompatible with the Federal Constitution the imposition of registration, instituted by the Municipality of São Paulo, for service providers established in other municipalities. That is, the Registration [...]
The Withholding Income Tax Return (DIRF) is mandatory to individuals and legal entities – regardless of the taxation type before income tax – who have paid or credited earnings with withholding tax, even if it [...]