The Federal Supreme Court (STF) declared to be incompatible with the Federal Constitution the imposition of registration, instituted by the Municipality of São Paulo, for service providers established in other municipalities. That is, the Registration of Companies outside the Municipality (CPOM), which determines withholding by the applicant when it is not executed, was acknowledged as an unconstitutional requirement.
Although the decision of the Federal Supreme Court deals specifically with a legal provision in the municipality of São Paulo, in RE 1167509, the STF recognized the General Repercussion of the topic.
By the RE 1167509, the constitutionality of Article 9 caput and §2 of Law No. 13,701 / 2003 of the Municipality of São Paulo was being discussed. The caput of article 9 of the São Paulo law provides that the service provider that issues an invoice authorized by another Municipality, for an applicant established in the Municipality of São Paulo, is obliged to proceed with its registration in the São Paulo City Hall, as required by the municipal regulation. Paragraph 2 of Article 9 provides that legal entities established in the Municipality of São Paulo must withhold the ISS amount if their service provider not located in the Municipality of São Paulo had not registered in the register referred to in the caput of the Article 9. Ou seja, o STF discutiu a constitucionalidade do CPOM (Cadastro de Empresas de Fora do Município) como é chamado na cidade de São Paulo. And by 8 votes to 3, in the judgment of RE 1167509 the STF found article 9 caput and § 2 of Law No. 13,701 / 2003 of the Municipality of São Paulo to be unconstitutional.
The STF also established the following thesis: "It is incompatible with the Federal Constitution to provide for the mandatory registration of a service provider not established in the territory of the Municipality with the Municipal Administration and the imposition of the Withholding Tax on Services by the Municipal Administration. – ISS when the accessory obligation is not fulfilled ".
In this sense, we will no longer be able to withhold the ISS due to the lack of registration with the CPOM, however, the respective City Halls continue to oblige the taxpayer (service taker) to make the withholding when there is no respective registration. Therefore, for taxpayers to be able to refund the ISS paid due to "fiscal wars", it is necessary to file an administrative proceeding with the City Halls.
PLBrasil Accounting&Finance provides accounting, tax, financial and payroll advisory services. For further information please contact us through the channels below:
+55 (11) 3292-6233
bpo@plbrasil.com.br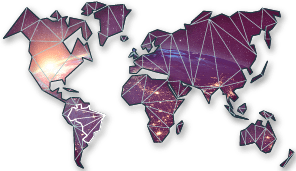 Check out the latest Accounting articles
The Federal Revenue of Brazil, through Normative Instruction No. 2,023/2021, extended the deadline for delivery of the Digital Accounting Bookkeeping (ECD) for the calendar year 2020 (normal situation) to the last business day of July [...]
The Federal Supreme Court (STF) declared to be incompatible with the Federal Constitution the imposition of registration, instituted by the Municipality of São Paulo, for service providers established in other municipalities. That is, the Registration [...]
The Withholding Income Tax Return (DIRF) is mandatory to individuals and legal entities – regardless of the taxation type before income tax – who have paid or credited earnings with withholding tax, even if it [...]
Check out the latest Accounting articles
The Federal Revenue of Brazil, through Normative Instruction No. 2,023/2021, extended the deadline for delivery of the Digital Accounting Bookkeeping (ECD) for the calendar year 2020 (normal situation) to the last business day of July [...]
The Federal Supreme Court (STF) declared to be incompatible with the Federal Constitution the imposition of registration, instituted by the Municipality of São Paulo, for service providers established in other municipalities. That is, the Registration [...]
The Withholding Income Tax Return (DIRF) is mandatory to individuals and legal entities – regardless of the taxation type before income tax – who have paid or credited earnings with withholding tax, even if it [...]