The fiscal accounting bookkeeping (ECF) replaces the extinct Legal Entities Economic-Fiscal Information Declaration (DIPJ) having the delivery date stablished for the last working day of July to the subsequent year of the bookkeeping period of the Sistema Público de Escrituração Digital (Sped), which the deadline at the year of 2019 is July 31st.
Mandatory obligation
All the legal entities, including entities which have immunity and exemptions, actual profit method, arbitrated profit, assumed profit, with exception of:
i. Legal entities that opted for the Simplified Taxation System (Simples Nacional);
ii. Public bodies, municipalities and public foundations;
iii. The dormant entities, which are the ones that do not have any operational or non-operational activity, assets and financial, including investments in the financial or capital market throughout the calendar year.
In case of dormant entities, they must present the Federal Tax Credits and Debts Declaration – DCTF, relative to January of each calendar year.
PLBrasil Accounting&Finance provides accounting, tax, financial and payroll advisory services. Contact us through the channels below:
+55 (11) 3292-6233
bpo@plbrasil.com.br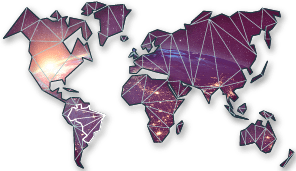 Check out the latest Accounting articles
The Federal Revenue of Brazil, through Normative Instruction No. 2,023/2021, extended the deadline for delivery of the Digital Accounting Bookkeeping (ECD) for the calendar year 2020 (normal situation) to the last business day of July [...]
The Federal Supreme Court (STF) declared to be incompatible with the Federal Constitution the imposition of registration, instituted by the Municipality of São Paulo, for service providers established in other municipalities. That is, the Registration [...]
The Withholding Income Tax Return (DIRF) is mandatory to individuals and legal entities – regardless of the taxation type before income tax – who have paid or credited earnings with withholding tax, even if it [...]
Check out the latest Accounting articles
The Federal Revenue of Brazil, through Normative Instruction No. 2,023/2021, extended the deadline for delivery of the Digital Accounting Bookkeeping (ECD) for the calendar year 2020 (normal situation) to the last business day of July [...]
The Federal Supreme Court (STF) declared to be incompatible with the Federal Constitution the imposition of registration, instituted by the Municipality of São Paulo, for service providers established in other municipalities. That is, the Registration [...]
The Withholding Income Tax Return (DIRF) is mandatory to individuals and legal entities – regardless of the taxation type before income tax – who have paid or credited earnings with withholding tax, even if it [...]