By Thiago Moliani
PLBrasil Group | 25/11/2019
We inform that Central Bank of Brazil (BACEN) established by Circulars 3,814/2016 and 3,822/2017, that companies which receive foreign investment in Brazil, must periodically update their economic and financial information through the Electronic Declaratory Registry – Foreign Direct Investment ("RDE-IED").
Therefore, all companies which receive foreign investments, that owns assets and/or Net Equity similar or higher than BRL 250,000.000.00 (two hundred and fifty million reais), must quarterly update their information subject to the following calendar:
Reference date date of December, 31st, by March, 31st of the subsequent year;
Reference date date of March 31st, by June, 30th;
Reference date date of June, 30th, by September, 30th; and
Reference date of September, 30th, by December, 31st.
We emphasize that Article 36 of Federal Law No. 13,506/2017 and Circulars No. 3,857/2017 and 3,910/2018 of BACEN set forth the possibility fines up to BRL 250,000.00 (two hundred and fifty thousand reais), in case of incorrect, incomplete or untimely information.
The PLBrasil Group's Foreign Capital teamis available to assist you with the records required by the Central Bank of Brazil in the channels below:
+55 (11) 3292-5085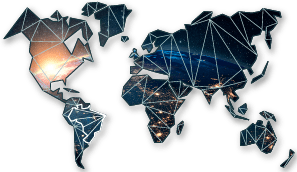 Check out the latest articles from Paralegal
By Priscila Turchetto Grupo PLBrasil | 09/30/2021 Law 14.195/21, which was nicknamed the Business Environment Law, with orignated in Provisional Measure 1040/21. Its sanction by the Presidency of the Republic, took place on August 26, [...]
The deadline for submission of the Quarterly Economic - Financial Statement to the Central Bank of Brazil, referring to the reference date of 06/30/2021, expires on 09/30/201.Therefore, all companies which receive foreign investments, that owns [...]
The Quarterly Declaration of Brazilian Capitals Abroad ("DCBE") is mandatory for residents of Brazil who hold assets (assets and rights) abroad (including real estate, deposits, availability in foreign currencies, among other assets) that total an [...]
Check out the latest articles from Paralegal
By Priscila Turchetto Grupo PLBrasil | 09/30/2021 Law 14.195/21, which was nicknamed the Business Environment Law, with orignated in Provisional Measure 1040/21. Its sanction by the Presidency of the Republic, took place on August 26, [...]
The deadline for submission of the Quarterly Economic - Financial Statement to the Central Bank of Brazil, referring to the reference date of 06/30/2021, expires on 09/30/201.Therefore, all companies which receive foreign investments, that owns [...]
The Quarterly Declaration of Brazilian Capitals Abroad ("DCBE") is mandatory for residents of Brazil who hold assets (assets and rights) abroad (including real estate, deposits, availability in foreign currencies, among other assets) that total an [...]