The Central Bank of Brazil ("BACEN"), through the Official Circular No. 3.624 dated February 06th, amended to Official Circular 3.830, dated March 29th, 2017 ("Circular"), regulated the procedures and deadlines for the mandatory statement of the Annual Census of Brazilian Capital Abroad ("DCBE").
According to the schedule established by the aforementioned legislation, until 6:00 pm on April 5th, 2018 ("deadline"), companies must submit the Census considering as base date December 31st, 2017.
All the information declared on the census are compiled by BACEN and disclosed in a consolidated manner, with statistical purposes of the sectors/activities of the companies, maintaining the confidentiality of investors/creditors and investees/debtors. The BACEN may require the declarants, within a period of five years from the date of the declaration, to provide the supporting documentation of the information provided.
The Official Circular No. 3,857 dated November 14th, 2017 regulates Law No. 13.506 and provides for the administrative sanctioning process, establishing the criteria and amounts for the application of fines in case of provision of incorrect, incomplete or out of deadline information.
WHO SHOULD PROVIDE THE DECLARATION ON ANNUAL CENSUS?
The annual statement of Brazilian Capital Abroad is mandatory for residents in Brazil that hold assets (assets and rights) against non-residents (including real estate, deposits, foreign currency assets, among other assets) that totalize an amount equal to or greater than the equivalent of USD 100,000.00 (one hundred thousand United States dollars) on December 31st, 2017.
The PLBrasil Group's Foreign Capital teamis available to assist you with the records required by the Central Bank of Brazil in the channels below:
+55 (11) 3292-5085
bacen@plbrasil.com.br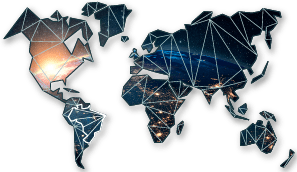 Check out the latest articles from Paralegal
The Central Bank of Brazil ("BACEN"), by circular No. 3.795 of June 16th, 2016 ("Circular"), adjusted the procedures and deadlines regarding the mandatory declaration of Five-year Census of Foreign Capitals. According with the Circular [...]
The deadline for submission of the Quarterly Economic - Financial Statement to the Central Bank of Brazil, referring to the reference date of 03/31/2020, expires on 06/30/2020. Therefore, all companies which receive foreign investments, that [...]
The Quarterly Declaration of Brazilian Capitals Abroad is mandatory for residents of Brazil who hold assets (assets and rights) abroad (including real estate, deposits, availability in foreign currencies, among other assets) that total an [...]
Check out the latest articles from Paralegal
The Central Bank of Brazil ("BACEN"), by circular No. 3.795 of June 16th, 2016 ("Circular"), adjusted the procedures and deadlines regarding the mandatory declaration of Five-year Census of Foreign Capitals. According with the Circular [...]
The deadline for submission of the Quarterly Economic - Financial Statement to the Central Bank of Brazil, referring to the reference date of 03/31/2020, expires on 06/30/2020. Therefore, all companies which receive foreign investments, that [...]
The Quarterly Declaration of Brazilian Capitals Abroad is mandatory for residents of Brazil who hold assets (assets and rights) abroad (including real estate, deposits, availability in foreign currencies, among other assets) that total an [...]